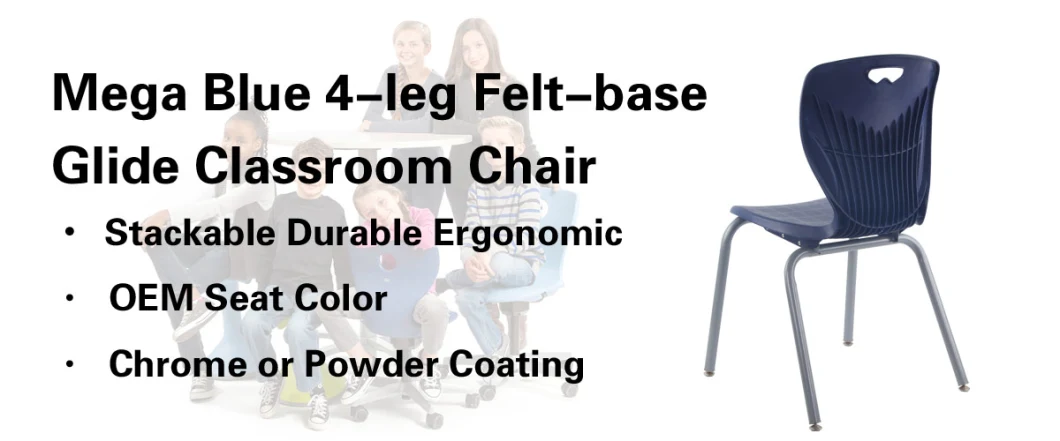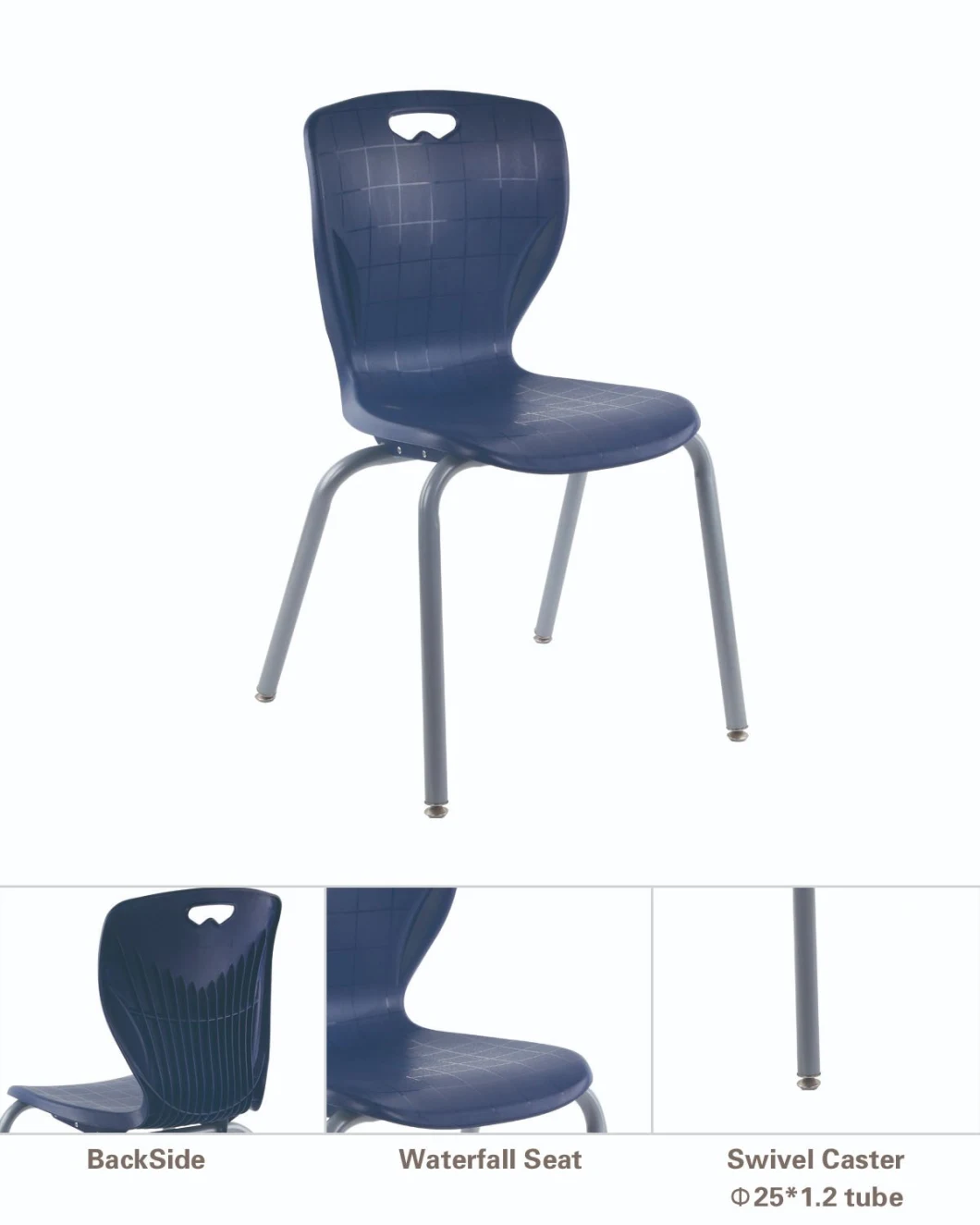 Mega Seat 4 Leg School Classroom Student Chair with Level Felt Steel Glides


Wanna arrange a factory tour to Jinhua Tableau School Furniture?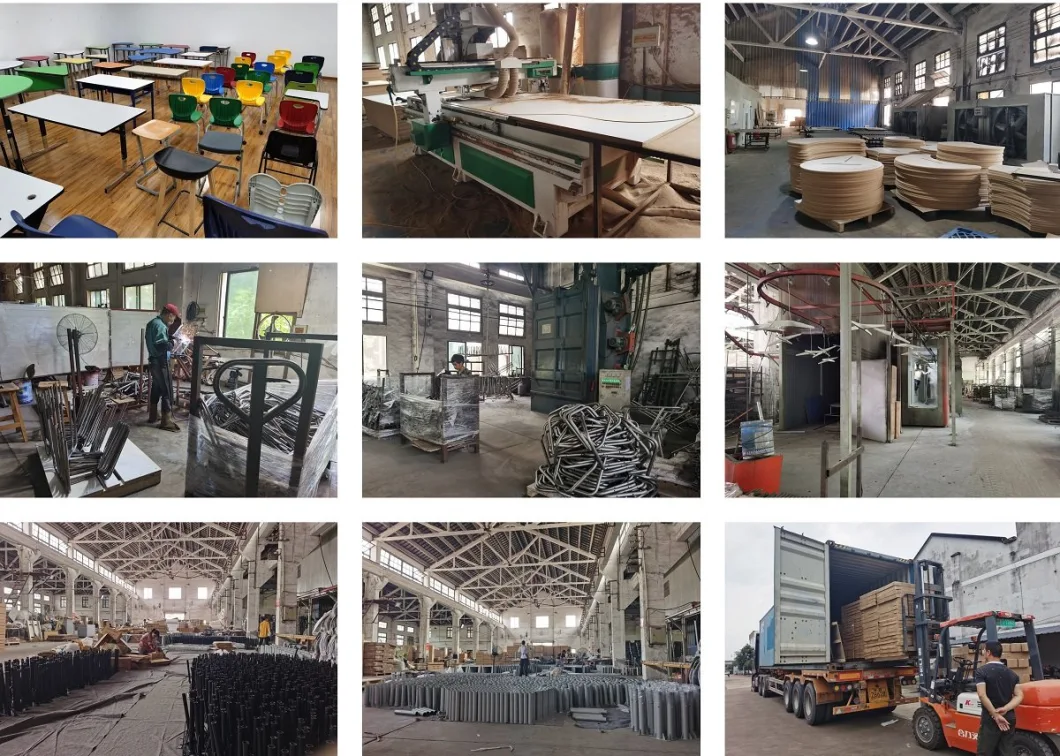 INTERVIEW OF TABLEAU School Desk and School Chair FACTORY
Q:
What is your main products?
A:
We are specialized in the production of school desks and chairs since year 2013. We always abide by our product rule:WE DON'T COPY, WE LEAD IT.
Q:
Can you describe your workshop?
A:
Yes, we have 2 workshops, the wood workshop and the metal workshop. We are equipped with various advanced machines, such as the CNC Cutting Drilling Shaping Machine (It can precisely shape the desk top and drill the wholes at one time), such as the Metal Hole Punching Machine, we have various molds to meet the demands of one time hole punching for purpose of assembly precision.
Q:
What is your advantage over other school furniture factories?
A:
This is a good question that makes us know ourselves well.
We have the capacity to produce both the wood part and the metal part.

We can do any kinds of desk edge, such as PVC edge, painting edge, T-Mold Edge and PU Edge.We are the FIRST factory in China to invent and use PU edge, that is why we have our produc rule: WE DON'T COPY, WE LEAD IT.

All the table top and its screw holes are cut and drill by CNC machine for precision purpose, all the screw holes on metal part are punched by one time, so all our desk tops and metal parts are precisely easy to assemble for our customers.

We only produce and export high level advanced school desks and chairs in American and European fashion. We seldom do a contract project.

We develop all the molds by ourselves, including the metal part mold, the plastic seat mold and even the plastic and metal feet of tables and chairs.
Only in this way we are made unique and competitive.
We are always ready to cooperate with high-level customers and follow all creative and constructive suggestions from them.