Customizable Belt Conveyor for Bulk Material Handling
Product Description:
The fixed belt conveyor is a short-distance transportation machine for continuously transporting materials. It is common transportation equipment used in coal mines to connect downhole operations and on-ground production systems. In the course of use, it has many advantages, such as strong transportation capacity, low power consumption, low work resistance, long service life, etc.
A common piece of mechanical handling equipment that moves the materials from one location to another, this system is known as conveyor system. Conveyors are especially useful in applications involving the transportation of heavy or bulky materials. Conveyor systems allow quick and efficient transportation for a wide variety of materials, which make them very popular in the material handling and packaging industries.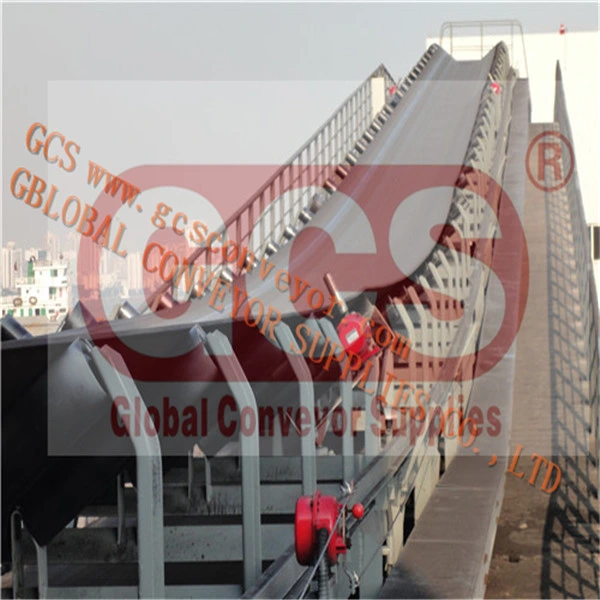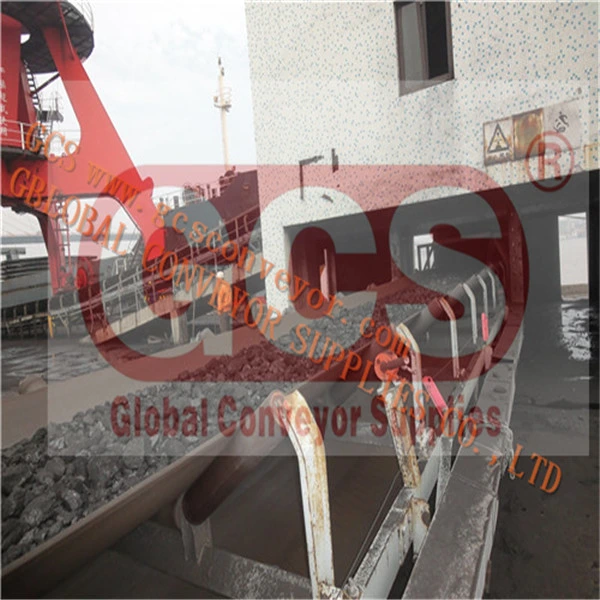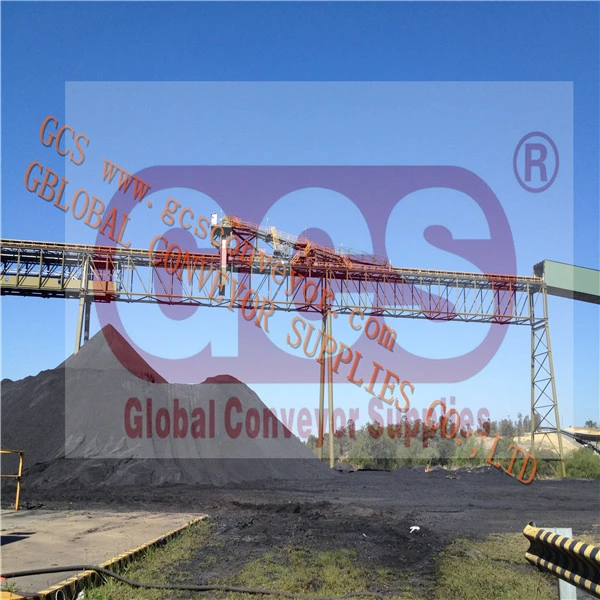 Main technical parameters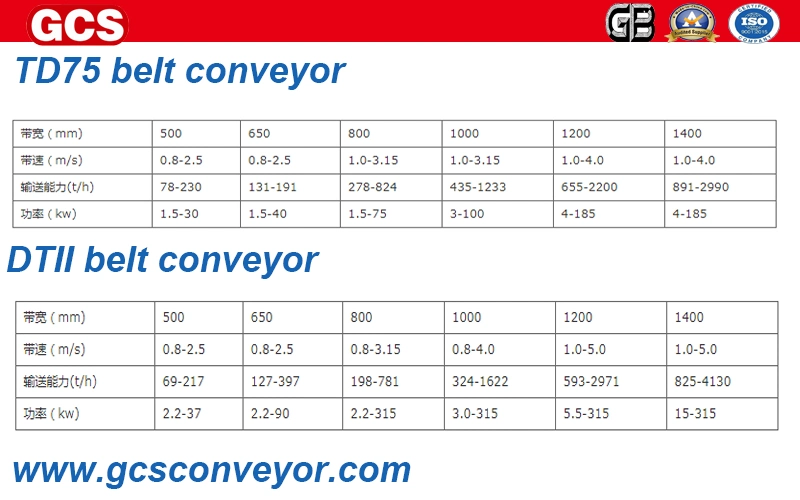 Conveying capacity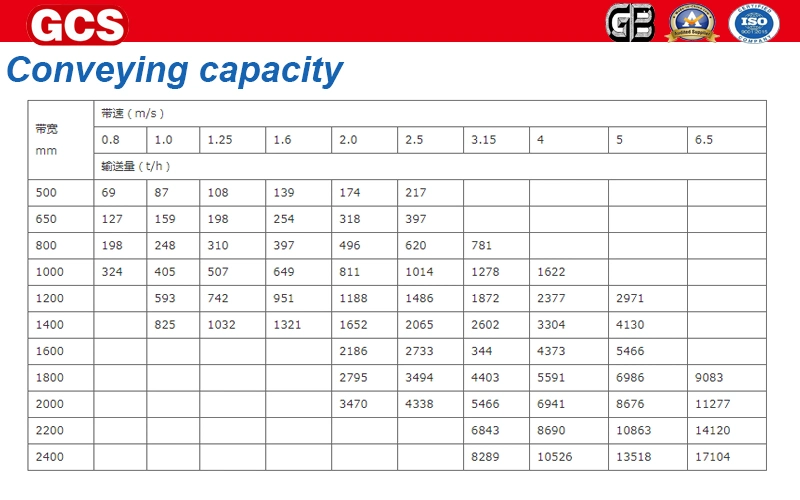 Features and applications
TD75, DTI belt conveyor bandwidth has six kinds: 50,650,800, 1000 1200, 400 meters, can be used for horizontal or oblique transmission, but also with convex arc section, section and straight section of the combination of the transmission form. The allowable material lumpiness depends on the bandwidth, speed, sugar Angle and inclination Angle, and also depends on the frequency of bulk material. The maximum allowable inclination of different materials is shown in table 1. When inclined downward, the allowable maximum inclination is 80% of the value listed in table 1. If the inertial Angle larger than that in table 1 is needed, the pattern belt conveyor can be selected. .
TD75, chooses the DTI type belt conveyor belt and plastic belt conveyor with ordinary rubber two kinds, suitable working environment temperature is usually between 25 to 40 ºC conveying acid alkali, polluted substances and the composition of material such as organic solvent, with the oil resistant, acid and alkali resistant rubber belt or au.
FAQ