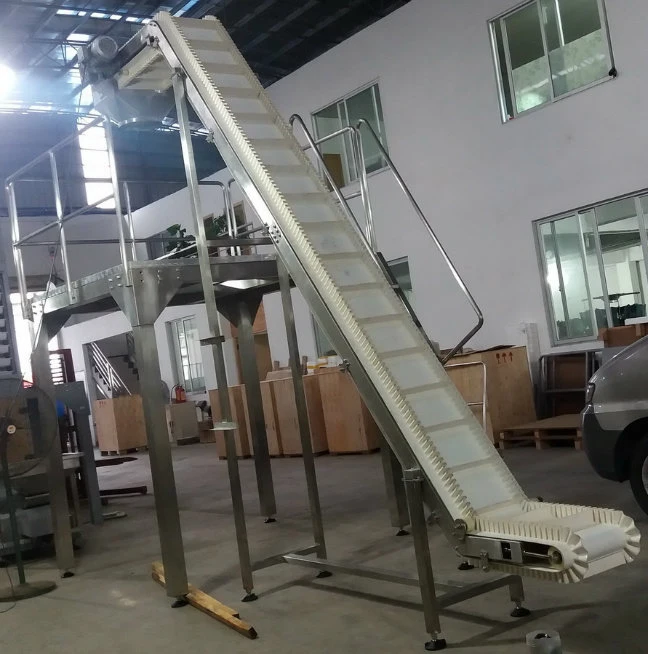 Specification:
1. Its cover is made of 304 stainless steel, and inside is by the plastic for the food, safe and clean.
There are 2 types of plastic board: 1 has the holes, suitable for the big size material; the other has no holes, suitable for all kinds of material.
2. The plastic board is 420mm wide, 300mm wide for material. Its baffle is 70mm, high enough for most of the material.
3. Its angle, height, speed can be made according to your requirement.
4. Power and voltage: 220-230V, 0.4KW 50HZ
The vibration feeder:
The parts contacting with food is made of 304 stainless steel; supported with non-grade adjuster to regulate the feeding quantity. It sends the material from the storage to the material conveyer through vibration.
The max. feeding capacity 2 cubi meters per hour; the storage is used to store the material to be packed with capacity of 0.5 cubic meter.