Product Description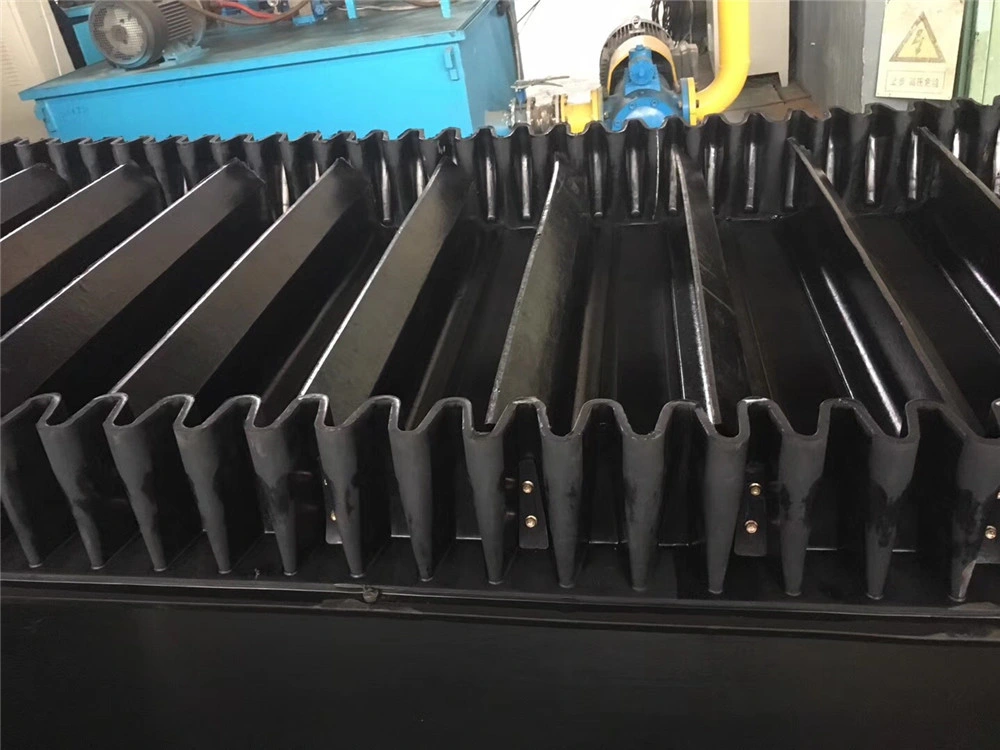 Sidewall belts are suitable for transporting (up to 90°) bulk material horizontally to vertically . It can reduce the number of transfer points during operation, and has a positive outcome in terms of saving energy and capital mode of operation. we offers this belts to customers with possible combinations of cleats and sidewalls in different height up to 500 mm.
Overview
hot vulcanisation of cleats and sidewalls on the base belt
maximum cleat and sidewall height 500 mm
maximum width of belt 4500 mm
delivered as endless belt or open length
Sidewalls and cleats may be manufactured with re-inforced textile layers and connected with screws if required. Furthermore, we offers sidewall conveyor belts in cross rigid XE design as well as with steel breaker.

Cleat Type: T, TC, TS, TCS, C
TS and TCS cleats are normally used for abrasion condition.
T and TS cleats are normally used up to 40°.
TC and TCS cleats are normally used from 40°to 90°.

DESIGN
It is based in the following main components:
(1) Cross-stabilised Base Belts
(2) Sidewalls
(3) Cleats
Sidewall Conveyor belt has been designed with two corrugated sidewalls and cleats molded to cross-rigid base belt can carry heavy product loads up to the inclined angle of 75° This belt is popular to be used where space where space is at a premium and steep incline angles are desired.
The Base Belt :
The base belt is designed to bend efficiently in a longitudinal direction and has greater rigidity in a transverse direction by utilizing reinforced fabrics with monofilament the creates a fabric carcass of high tension.
Features:
It can be deflected from the horizontal to an incline or vertical and back again without bowing or sagging. These deflection points as well as the belt returning on free lateral space by snub idlers definitely require the corss-rigidity of the base belt. The designed mno-filament fabrics provide better returnside support, no wear and tear of cleat and cover rubber is available with various compounds like abrasion resistance oil, heat, flame resistance.

Sidewall belts are mainly used in the following application areas:Automotive
Mining
Foundries
Power plants
Recycling industry
Sand and gravel industry
Stone quarries
Sidewall Conveyor Belt

Sidewall

Height mm

Base width(SW) mm

Crest Height (TW) mm

Pitch of waves(P) mm

Cleat Type

Cleat Height mm

Base width mm

S

40

50

40

40

TC

36

55

S

60

50

42

40

C

55

65

TC

55

65

S

80

50

44

40

C

75

90

TC

75

90

S

100

50

40

42

TC

90

100

MS

120

50

44

44

T

110

110

TC

110

100

MS

160

75

65

63.5

T

140

110

TC

140

110

TCS

140

100

MS

200

75

65

63.5

TC

180

110

TCS

180

100

MS

220

75

65

63.5

TCS

200

100

HS

240

75

65

64

TCS

220

100

TCS

230

HS

300

105

65

89

TCS

280

180

360

105

TCS

320

HS

400

105

95

89

TCS

360

180

500

TCS

500
Why choose us?
1.For all the canvas used on belt, we ordered them by your request and never have any splice to provide the best quality.

2.For all the products, we have professional workers inspect all products and quality testing reports can be provided
to make sure all products in good quality.

3.Competitive price, fast delivery time and good quality with all products under fully tested are our advantages.
Also, samples are available for your test.

4.We can almostly produce all kinds of conveyor belt, including
Chevron conveyor belt
EP conveyor belt
Nylon conveyor belt
Rough top conveyor belt(maximum width can be 207MM)
Sidewall conveyor belt
ST conveyor belt
PU/PVC conveyor belt
Rubber sheet
Super-wide conveyor belt (maximum width can be 6300MM).
Company instruction:
Corupro industry Equipment Limited is specialized in manufacturing and exporting conveyor belt, including EP conveyor belt, chevron conveyor belt,Nylon conveyor belt,rough top conveyor belt,sidewall conveyor belt,steel cord conveyor belt, rubber sheet Etc.,Corupro has introduced advanced production equipment and testing instruments,have strict quality control system,with reliable quality, reasonable price, the company has won the long-term trust of customers at home and abroad. We sincerely look forward to cooperating with you.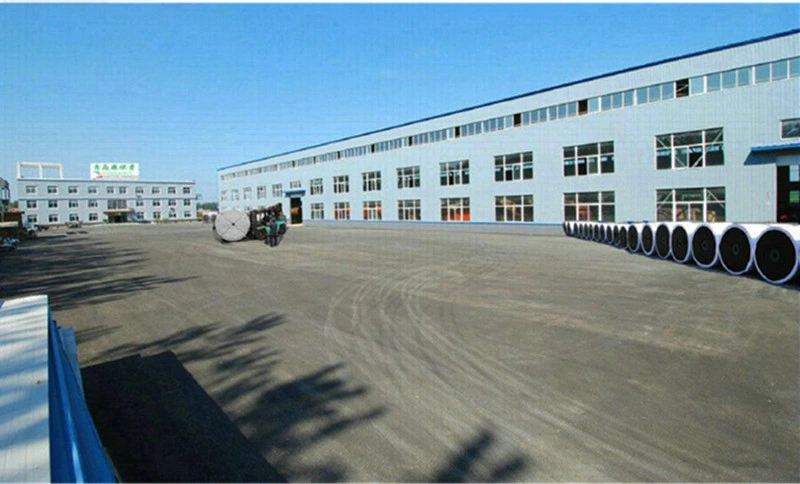 Here are our main products:
Chevron conveyor belt
EP conveyor belt
Nylon conveyor belt
Rough top conveyor belt
Sidewall conveyor belt
ST conveyor belt
PU/PVC conveyor belt
Rubber sheet
Super-wide conveyor belt (maximum width can be 6300MM)
Belt conveyor
conveyor frames

Competitive price, fast delivery time and good quality with all products under fully tested are our advantages.
Also, samples are available for your test.



Certificate:




Packing and loading: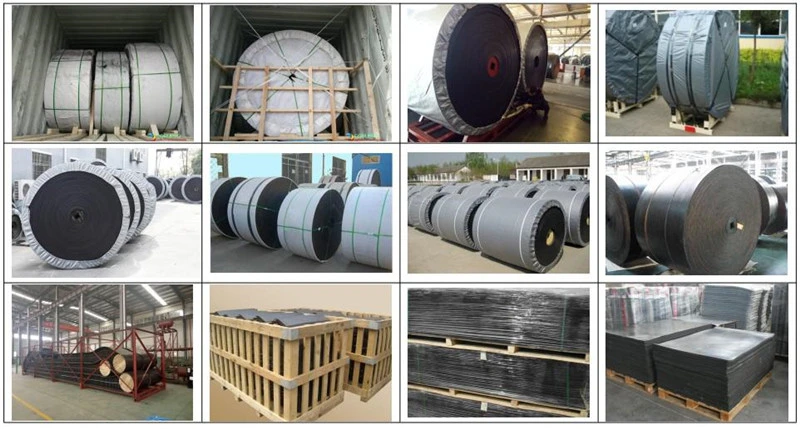 Test facility: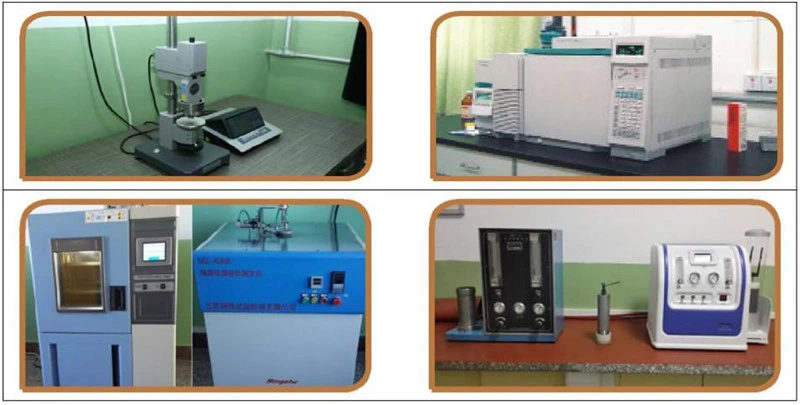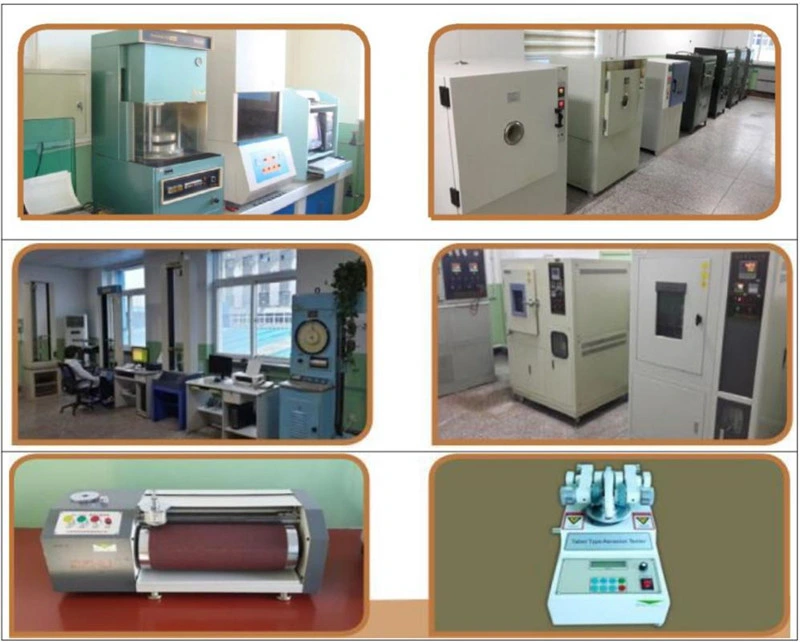 Contact:
Grace
Tel: 0086-532-66084026, 80615878
Mob/Whaspp: +86 158 6532 2254