Shandong Shengrun Rubber Co.Ltd ( SR Belting ) is a manufacturer which has specialized in producing conveyor belt for more than 20 years. Products are used in mining, coal ,port, metallurgy, cement, transportation and hoisting of materials.
SR Belting always strives to assure the safety of conveyor belt to meet and exceed beyond the national standards and customers satisfactions with its products. SR Belting has obtained ISO9001,ISO24001 and ISO28001 certifications.
SR Belting manufactures conveyor belts based on customers' requirements as Global ISO, German DIN, SANS and RMA etc.

We have a independent design, research and development capabilities and can be customized to customer requirement.
Our company possesses a complete set of detection equipment, the independent chemical analysis and physical labs, ensuring all the raw materials to provide excellent quality products.
We sincerely welcome friends at home and abroad to visit our factory to discuss cooperation and agency business.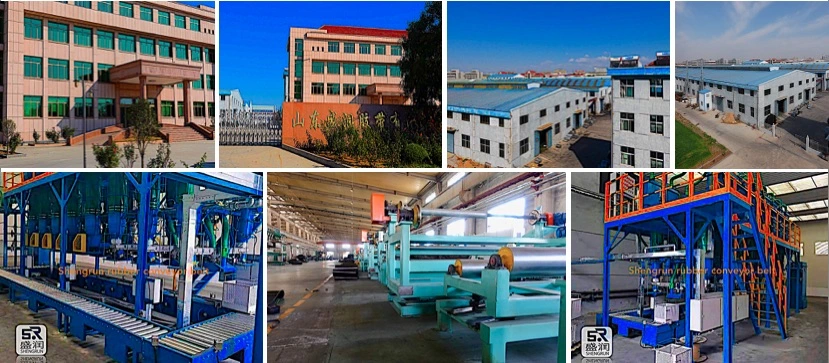 Our partners: CHINA SHENHUA, CNBM, SINOMA, LAFARGE, SHOUGANG GROUP, CHINA HUANENG


Belt Conveyor Heat Resistant EP Conveyor Belt For Power Plant
EX.Production Specification:
EP200*3Ply, BW1200×(8+3) HR180 Endless 6900mm
Production description:
Conveyor belt is customized by Indonesia client for handling of Sintered Ore, width is 1200mm, long is 6.9m and endless, the quantity of canvas is 3 ply, with the wrap(length of the case) made of polyester(E) and the weave (transversal case fabric) made of nylon(P), top cover thickness is 8mm, the bottom cover thickness is 3mm, with molded edges, adhension between fabric and fabric ≥ 5N/mm, adhension between fabric and rubber ≥ 4.5N/mm, continuous running temperature is up to 180ºC.
Applications:
•Sinter •Coke Oven •Cement •Chemical •Foundries •Cement Clinkeer
•Burnt Lime •Potash •Iron Ore Pellet •High Temperature Powdery Materials
Heat resistant belts are made of SBR, CR, EPDM rubber or chloroprene rubber and Ep fabric of high modulus, low elongation, high breaking tensile strength and superior adhesion after coating and shaping. Ep core with an ethylene-propylene rubber syrene butadiene or PTFE coating offers good heat resistance.
SR-Heat resistant belt can bear average 220°c, and withstand temporary peak temperatura up to 400°c. For further details please contact us.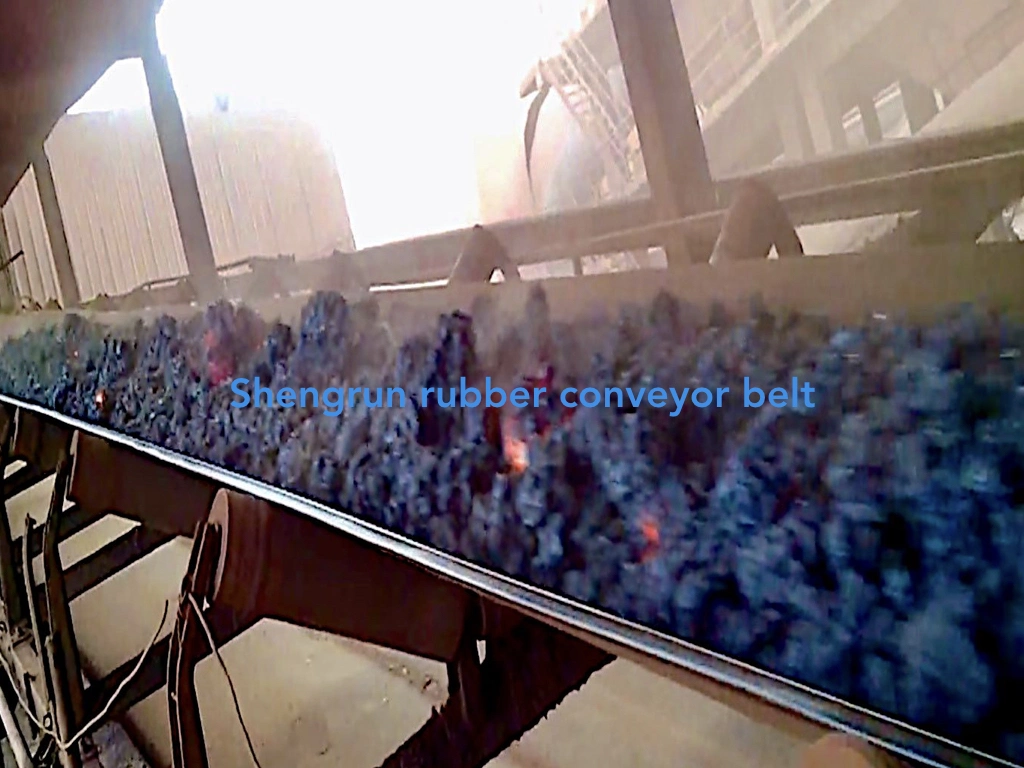 Features:
1. Extreme heat resistance
Specially construction withstands heat up to 750 deg F (400 deg C).
Advanced designed polymer resist hardening and cracking


2.Extreme high temperature resistant carcass design
Ensures splice integrity and resistance to flexural fatigue.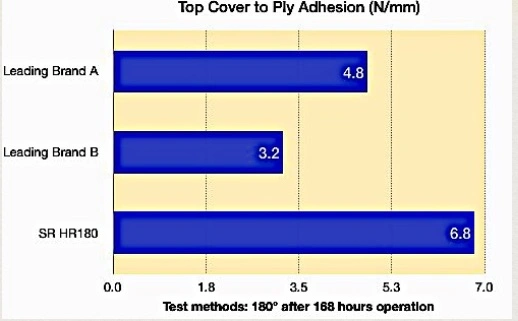 Specification:
e.g.: BW 600mm. EP120 3PLY (3+2) Thickness 9mm. HR200C
Can be customized accroding to customers' requirements.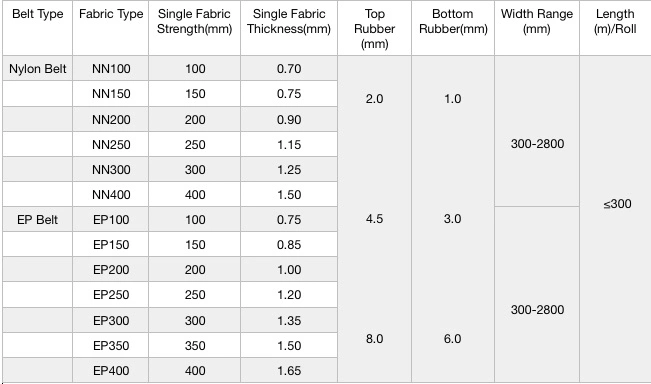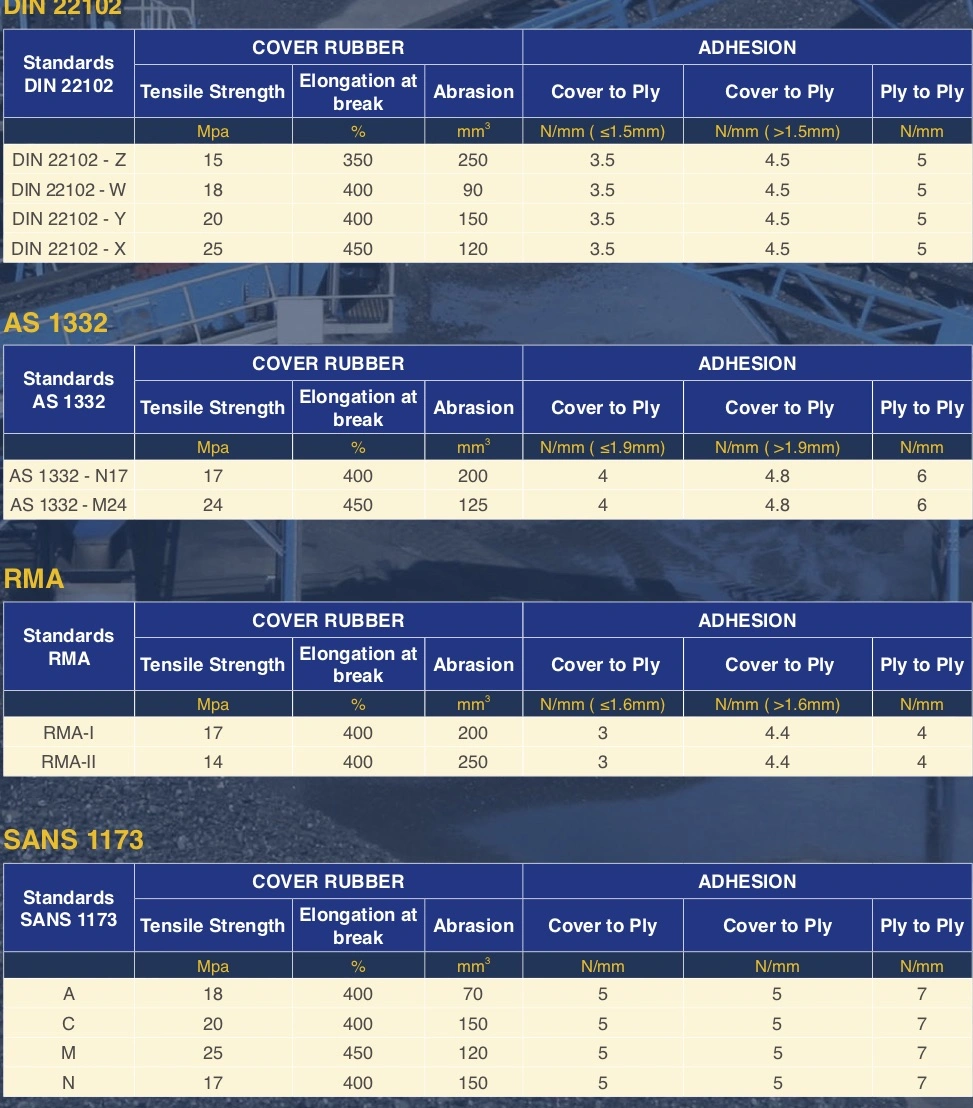 Other belts we offer:
| | |
| --- | --- |
| 1)Multiply Fabric Conveyor Belt | 7)Pipe Conveyor Belt |
| 2)Steel Cord Conveyor Belt | 8)Chevron Conveyor Belt |
| 3)Heat Resistant Conveyor Belt | 9)Elevator Conveyor Belt |
| 4)Anti-Burning Conveyor Belt | 10)Oil and Fat Resistant Conveyor Belt |
| 5)Flame Resistant Conveyor Belt | 11)Aramid Conveyor Belt |
| 6)Corrugated Sidewall Conveyor Belt | 12)Light Duty Conveyor Belt |
Our packing:
There is a variety of packing solutions we can offer, and also be customized according to your requirements.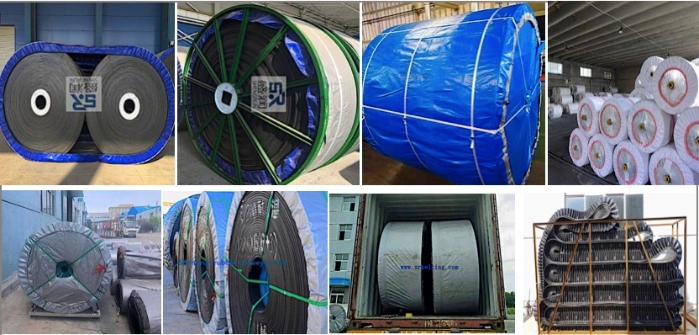 SR Belting Business FAQ
Q:What is your production capacity?
A:SR Belting has 11 production lines and its capacity is 5000meters per day.
Q:How about your lead time?
A: It is 20 ~ 25days for regular belts.
Q: What is your M.O.Q ?
A: M.O.Q is 1*20GP. The less quantity is ok but its cost will be higher.
Q: Do you have belt warranty?
A: At least 12months service life for regular belt. HR T4+ belt 3~6month.
Q: What certificates do you have ?
A: SR Belting has obtained ISO9001,ISO24001 and ISO28001 certifications.